Aladdin Theatre Tickets
Load More
Aladdin Theatre is one of the most popular venues in the country. If you plan on attending an event at this famous venue, then go through the Aladdin Theatre Seating Chart. You can take a Virtual tour of the Aladdin Theatre to get an interactive seat view. Go through the Aladdin Theatre seating map, and check the Aladdin Theatre parking prices, if available.

Aladdin Theatre Seating Chart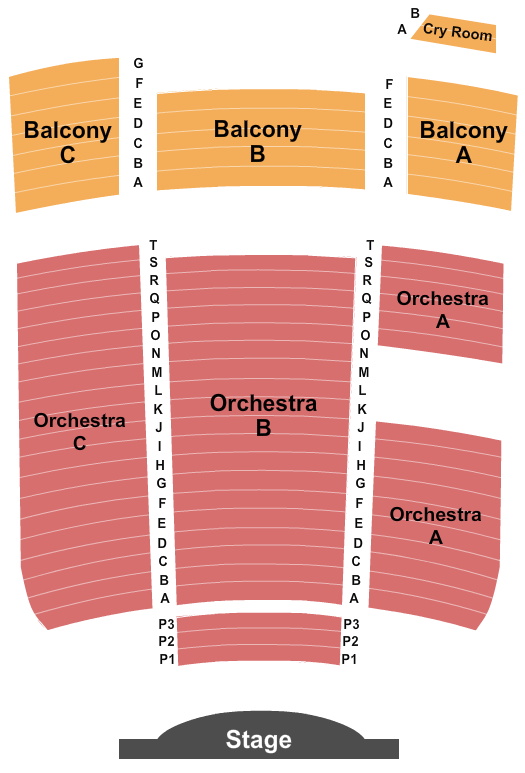 Aladdin Theater Tickets Related Questions
Who will play at Aladdin Theater today?
To check Aladdin Theater for today, all you have to do is visit our website and check event listings along with available tickets. Right now, following events are happening at Aladdin Theater:
How many seats are available in Aladdin Theater?
The seating capacity of Aladdin Theater is 18.
Can you buy event tickets at Aladdin Theater?
Yes, you can buy tickets at Aladdin Theater provided if they are available.
What are the best seats available at Aladdin Theater?
Just like every other venue, there are different levels at Aladdin Theater as well. The entire seating plan is available on our website, and you can book tickets for the section you like.
How many events are taking place at Aladdin Theater this week?
You can check the complete list of events taking place at Aladdin Theater this week and beyond by simply logging on to the venue's page on our website.
The Aladdin Theatre is one of the most exciting venues in the US. Located at 3107 SE Milwaukee Avenue in Portland, Oregon, it is owned by Mark Adler and has a seating capacity of six hundred and twenty people. The venue is an intimate setting for many a production ranging from musical to standup comedy. Known formerly as the Geller's Theatre, it was opened to public in 1928. One of the oldest and most iconic venues in Portland, each year thousands of Aladdin Theatre tickets are sold for its many events.


The Aladdin Theatre also hosts concerts year round and is one of Portland's most renowned live music venues. It began operations in the twenties as a vaudeville house and was renovated in 1993. It took on a new name and has since entertained thousands in and out of Portland. As a vaudeville house, the theatre saw legends such as Jack Benny grace its stage. It then turned into a family movie emporium following the rise of movies until the seventies. During the late seventies and eighties, it became a very successful adult movie theater after it was purchased by Paul Shuback in the eighties.


In 1993, the Aladdin Theatre began staging concerts at the venue, promoted by Showman Inc. It also began hosting America's most hilarious standup comedians and soon rose up to become one of the best music venues in not only Portland but as far as Seattle. An award winning venue, its stage has seen many great artists step foot on it and sing live. These include some of the renowned blues, rock and jazz artists such as Stephen Stills, Lindsey Buckingham, Ray Davies, Randy Newman, Chick Corea, Brian Wilson, Richard Thomspon, David Crosby, Herb Alpert, Kris Kristofferson and Johnny Winter.


Even roots, folk and bluegrass artists have played live at the venue; ranging from Ryan Adams, Steve Earle, Lucinda Williams and Emmy Lou Harris to Neko Case, Leo Kottke, Gillian Welch, John Prince and T-Bone Burnett. Others bands to play at this amazing concert venue are Death Cab for Cutie, Pink Martini, The Decemberists and Storm Large. The legendary singer Bryan Adams has also played live at the venue, as have the Indigo Girls, John Hiatt and Brandi Carlile.


When it comes to standup comedy, the venue has gained a reputation in the state of Oregon due to its regular staging some of the funniest artists in comedy. In just the last ten years, the who's who of comedy has performed their humorous antics live on stage. This includes such American greats as Bill Maher, Dave Atell, Louis C.K., Jeff Dunham, Paula Poundstone, Craig Ferguson, Stephen Lynch, Adam Carolla, Aziz Ansari, Jim Gaffigan and Chelsea Handler. To top it all off, the theater has gained repute in its community for its partnerships and relations with many non-profits including The Friends of the Children, The Sisters of the Road and Phame Academy. In short, Aladdin Theatre tickets for a concert, a musical or a standup comedy show are a good choice in any season.
Frequently Asked Questions (FAQs)
Aladdin Theatre
was rated 
We are a group of 6 students and wanting to see aladin at the theater. Wondering if you people have any student discounts?
Sorry, at the moment we are not running student discount specials, we may offer later though. But, you can save your money with our exclusive promo code on your Aladdin Theatre Tickets. To know the discount code, please contact our Livehelp Representative!
How do i make last minute purchase for aladin porltand tickets?
If the event is just a few hours away, please use the directions for last minute purchase under the category "Purchasing Tickets" or contact our Livehelp Representative for further assistance!
How will I know when aladdin theatre tickets are on sale?
By registering with our Concierge Service at: http://www.ticketluck.com/concierge.php. Sign up for our concierge service and stay updated on Aladdin Theatre tickets.
I am looking for 4 oaks tickets and wondering how will these tickets be shipped to me since the event is just a day away?aladin in theter
In cases where we dont have enough time to fed-ex the Aladdin Theatre tickets, use the directions for last minute purchase under the category "Purchasing Tickets".